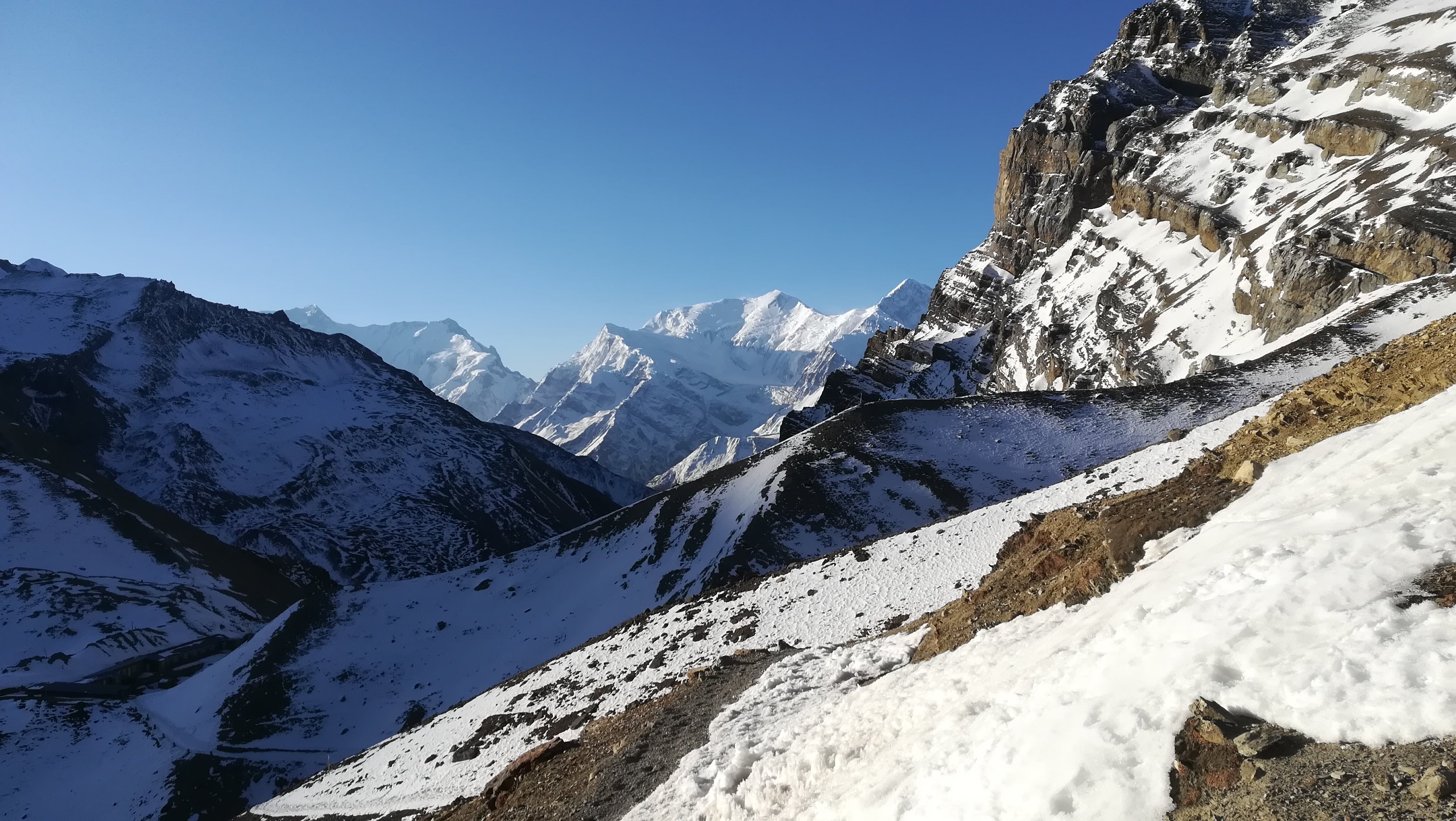 I know, last night was freezing cold and it's not morning yet! It's 4.30am, your alarm just rang but you think you're not brave enough to
take off the blanket,
put all the warm clothes you have,
go outside to pee in an almost open air freezing disgusting toilet
pack your bag,
have breakfast (oh, maybe this is ok!)
start hiking in the dark!
Well, you probably took and international flight to get here and you started walking 10 days ago to get there so…just GET UP! You really have no choice!
EXCEPTION: If you don't want to get up cause you're not feeling good, you MUST stay in bed, rest, drink water and go back to Leddar if you're not getting better
So now, you're hiking up in the cold, in the dark from the Base Camp or the high Camp to the Thorong La Pass. ***useful spoiler*** The hardest part of the way up is from the Base to the High Camp; from High camp to the Pass it goes up quite smoothly.
It's dark, and so many stars are shining, but the sun will be soon on your side and it will offer you a spectacular sunrise. It's freezing cold, your water is freezing in your bottle. Every time you stop to rest you dream of a thermos with hot tea inside instead of your freezing water in the bottle or (worst) your frozen camelback tube. Every time you stop to pee you think "Hey, look where I'm peeing!! It's a sooo beautiful place to leave my mark!" (and "it's freezing cold" as well!). You walk slow, you don't know if you're going to get there but you just put one foot in front of the other and keep going. The mountains are there to remind you why are you doing this and keep walking until you get there!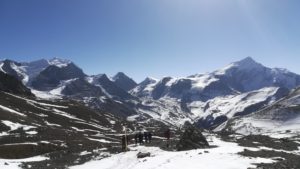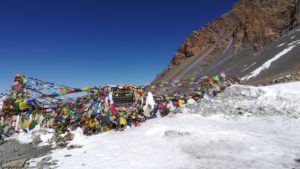 5614 meters of joy! You made it!!
Enjoy your hot tea, your chocolates, pictures and celebration with your hiking friends and then, it's time to get down…a long way down is waiting for you!
Thorong La, Tanki Manang, Nepal