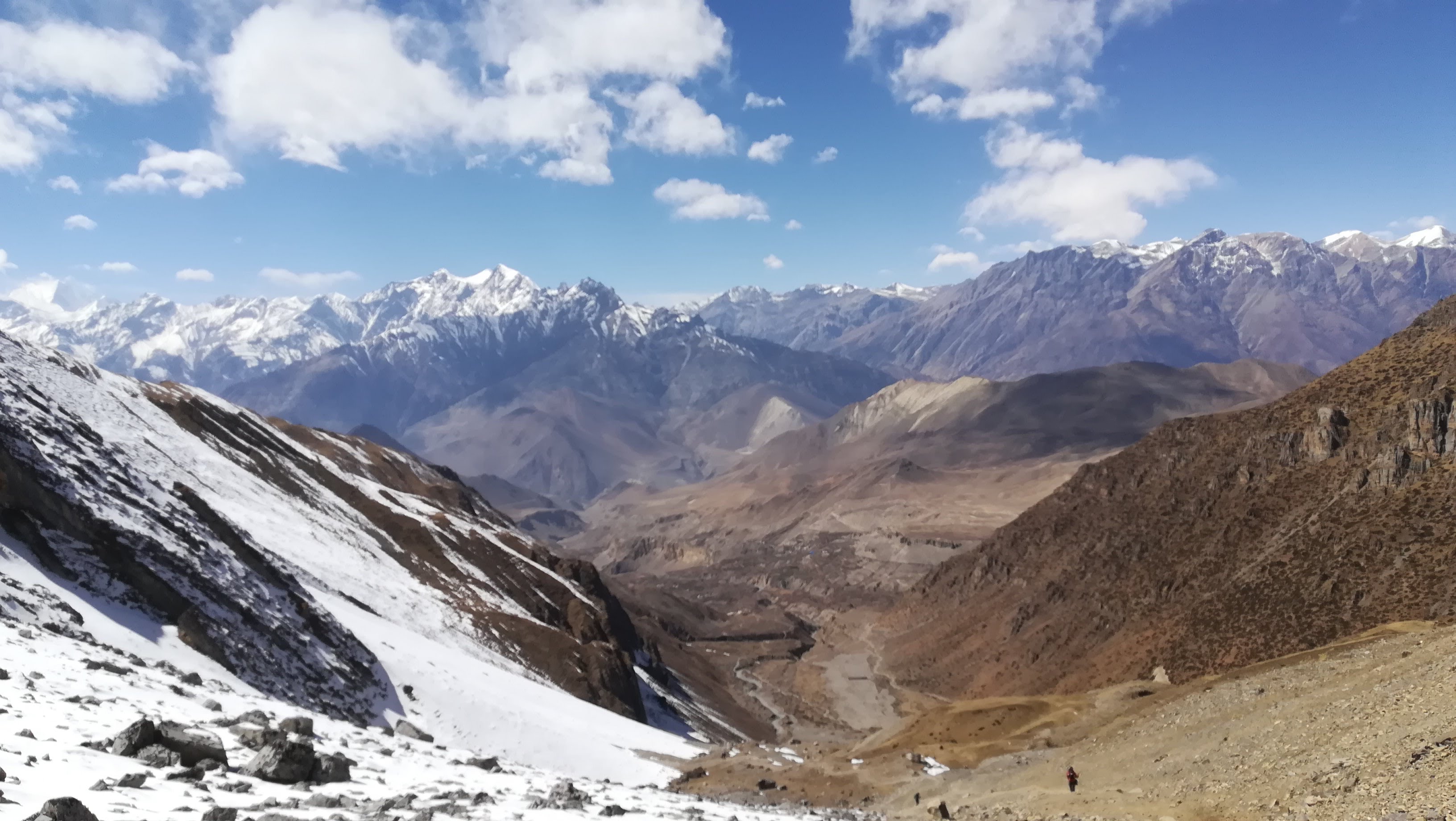 I already knew that I was not going to like this, and yes, I didn't really enjoy it! The way up is so much motivating, the way down it's just…LONG!
The landscape is amazing…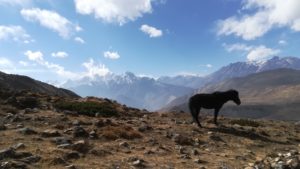 …but the way down is endless! The snow makes you fall down again and again, and your knees soon start screaming to stop!! Well, you cannot stop, Muktinath is over there waiting for you with hot showers and a much warmer weather. So, keep looking at the stunning Mustang views, stick your stick in the snow and don't listen to your knees!
Don't stop believing it, Muktinath is somewhere overthere…