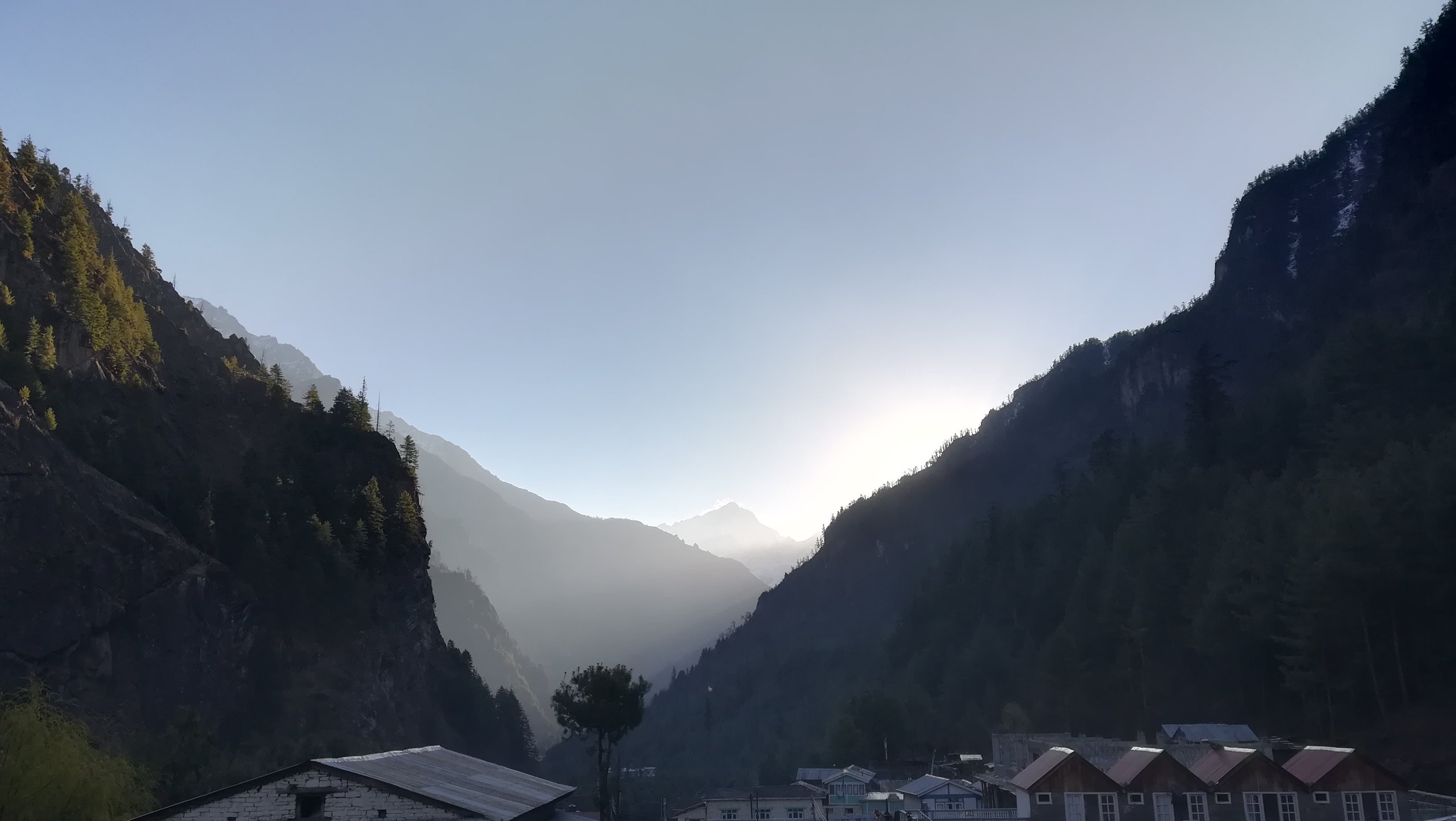 Chame is only about 4 hours from Danaque, you can take it easy, rest and maybe having lunch in beautiful Timang! Chame is a quite big village (compared to others on the Annapurna circuit) so you can do some shopping or go to the very small bank if you need!
Batang, the next stop on your way, is just 2 hours from Chame but it's not a real village, so it's better to spend the night in one of the Chame's guesthouse-with-a-view. In Bratang there's only one very big fancy lodge just near an apple farm. It's perfect for a stop as food and very clean toilets are available…and of course, don't forget to buy some apples! Very ugly but very tasty snacks for the hiking days to come!
From Bratang you can continue to Pisang on the main trekking route (the jeep road) or you can take a side path. Usually they are nice, and you get more in touch with nature BUT, in this case, I have a little advise: do not take the side trekking route starting from Bratang that cross the river. Due to the apples fields, the path is not well cleaned and the second bridge to cross is in a very very bad shape! Of course, if you're brave enough, or crazy enough or you're just looking for an adventure…go ahead! Here's what you're going to face! Keep calm and trust your balance skills!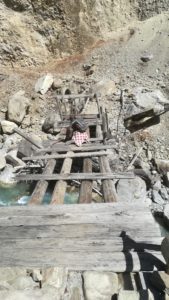 Did you make it through?! Ok, so now it's just an easy and spectacular walk to get to Upper Pisang.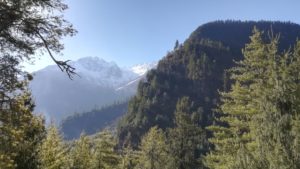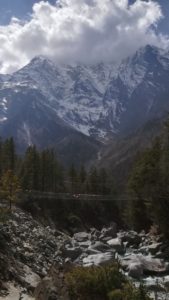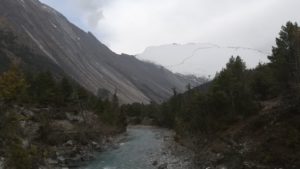 Manang Sadak, Chame 33500, Nepal