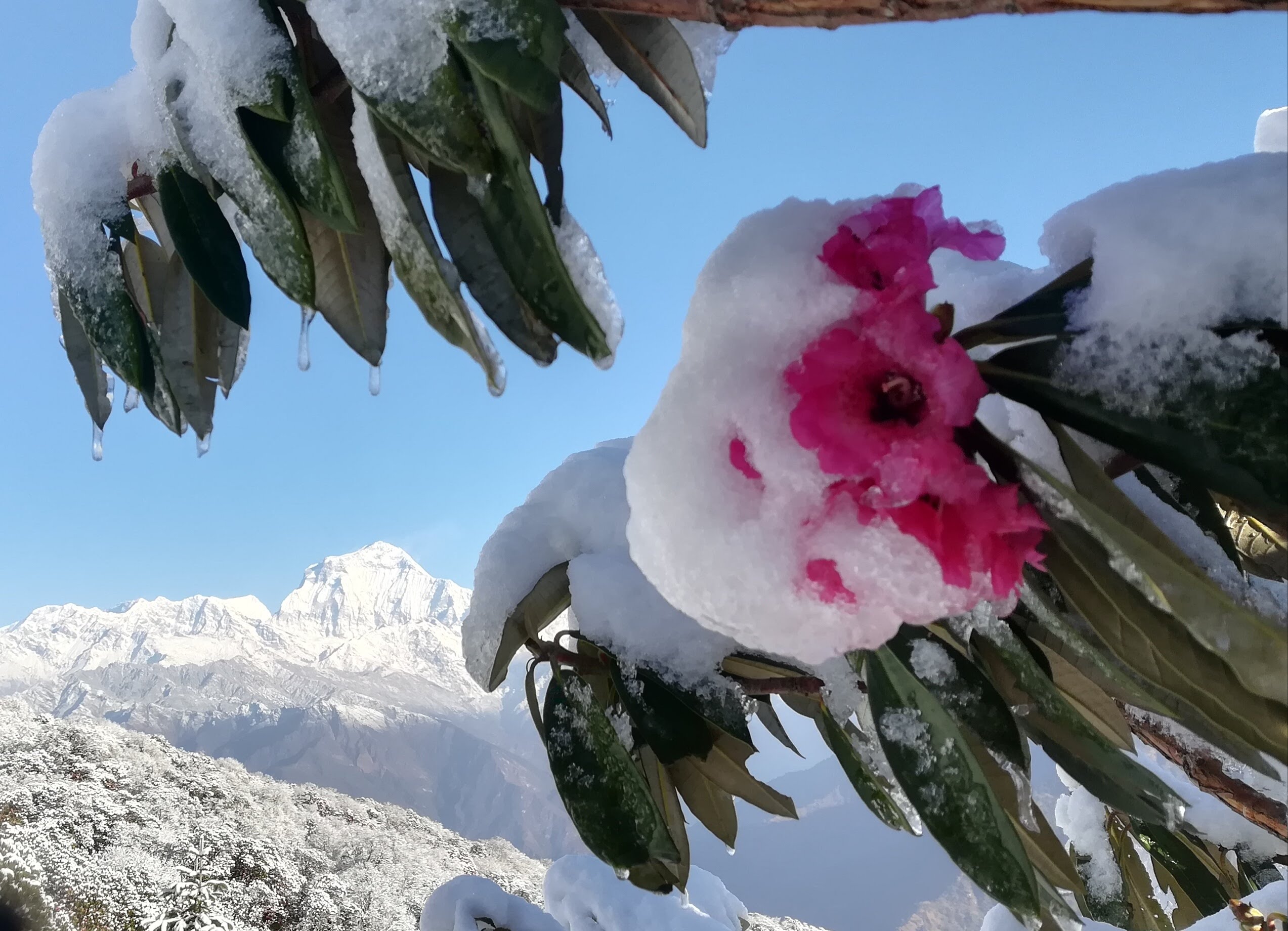 The sunrise in Poon Hill it's perfect to start your last day on the Annapurna circuit.
If you want to go all the way down to Nayapul it's very very long. I took a beautiful pink bus from Hile to Pokhara and it was already too long for me!
The first part of the hike is incredibly beautiful because you pass in the most beautiful Rhododendron forest you could imagine (if it's the good season!). I read that one of the good reason to go to Nepal during the spring is that you can see the Rhododendron blooming but, honestly, I cannot imagine huge centenary trees full of flowers.
After the Rhodo's magic and beauty, it's time to suffer again!!! And endless path of stairs! I tried to walk like a goat, but it didn't help…the path is made exclusively of stairs and Hile is downstairs, you cannot do nothing about it…only your sticks can be of some help.
Here you are, after 549320358 steps you're in Hile and just in front of you, like a miracle, the bus that you didn't expect! Pink, beautiful, cheap and in just 3 hours you'll be in Pokhara!
What?? It's already finish?! Am I supposed to stop walking?!?!…Well, maybe another trek is around the corner!