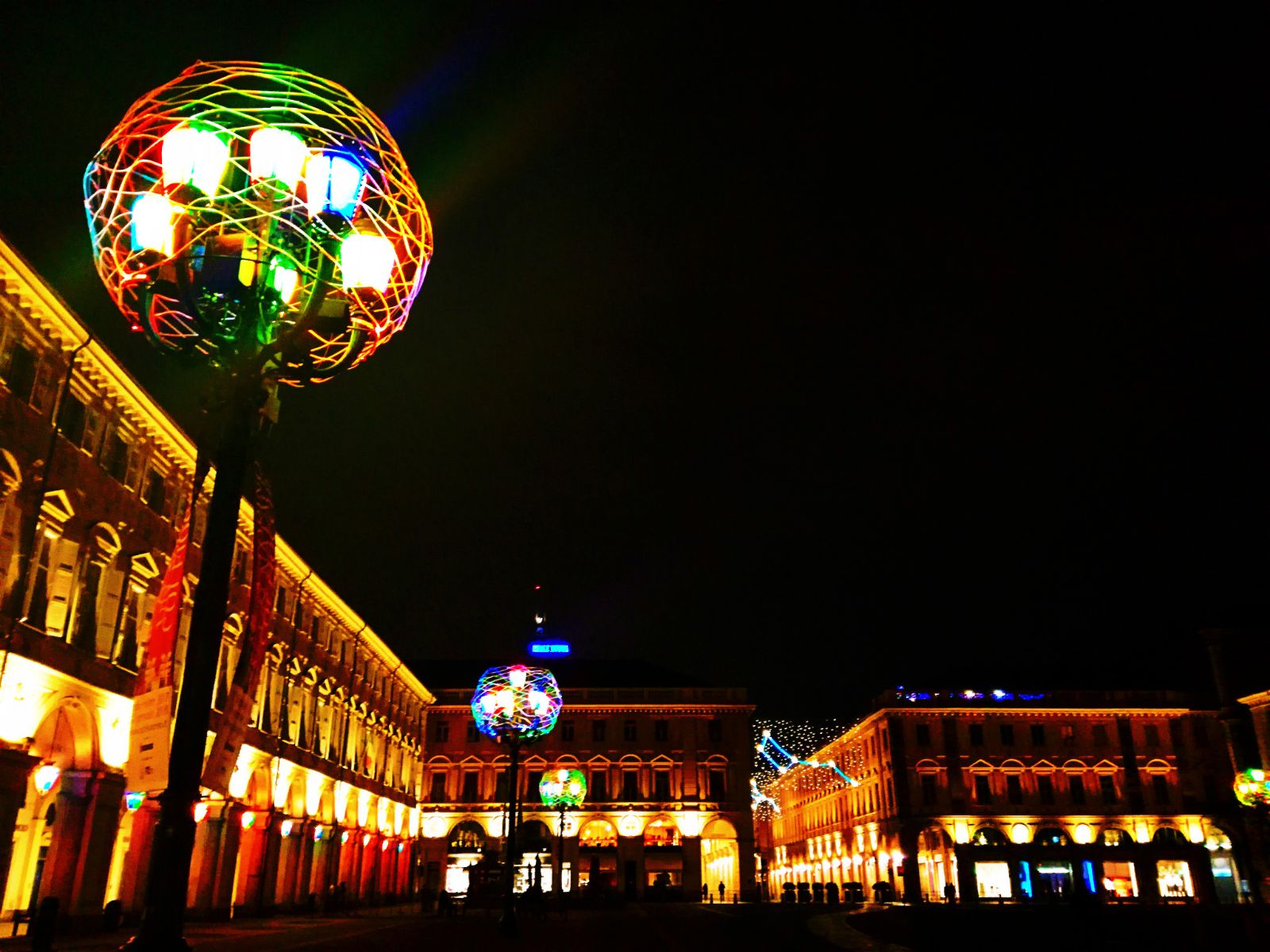 Torino is the city of the whiches, of the Holy Grail and the city where the black magic and the white magic fight their eternal war.
But at Christmas time it becomes even more magical.. and very colourful!
Since 2007, from November to January, many artists form all over the world present their installation which light up the streets and squares of Turin.
"Luci d'artista" (Artist's Lights) is a real contemporary art exibition that you should visit once in the life!
By the way, this year it ends on January 18.. hurry up! You still have time!
Turin, Metropolitan City of Turin, Italy