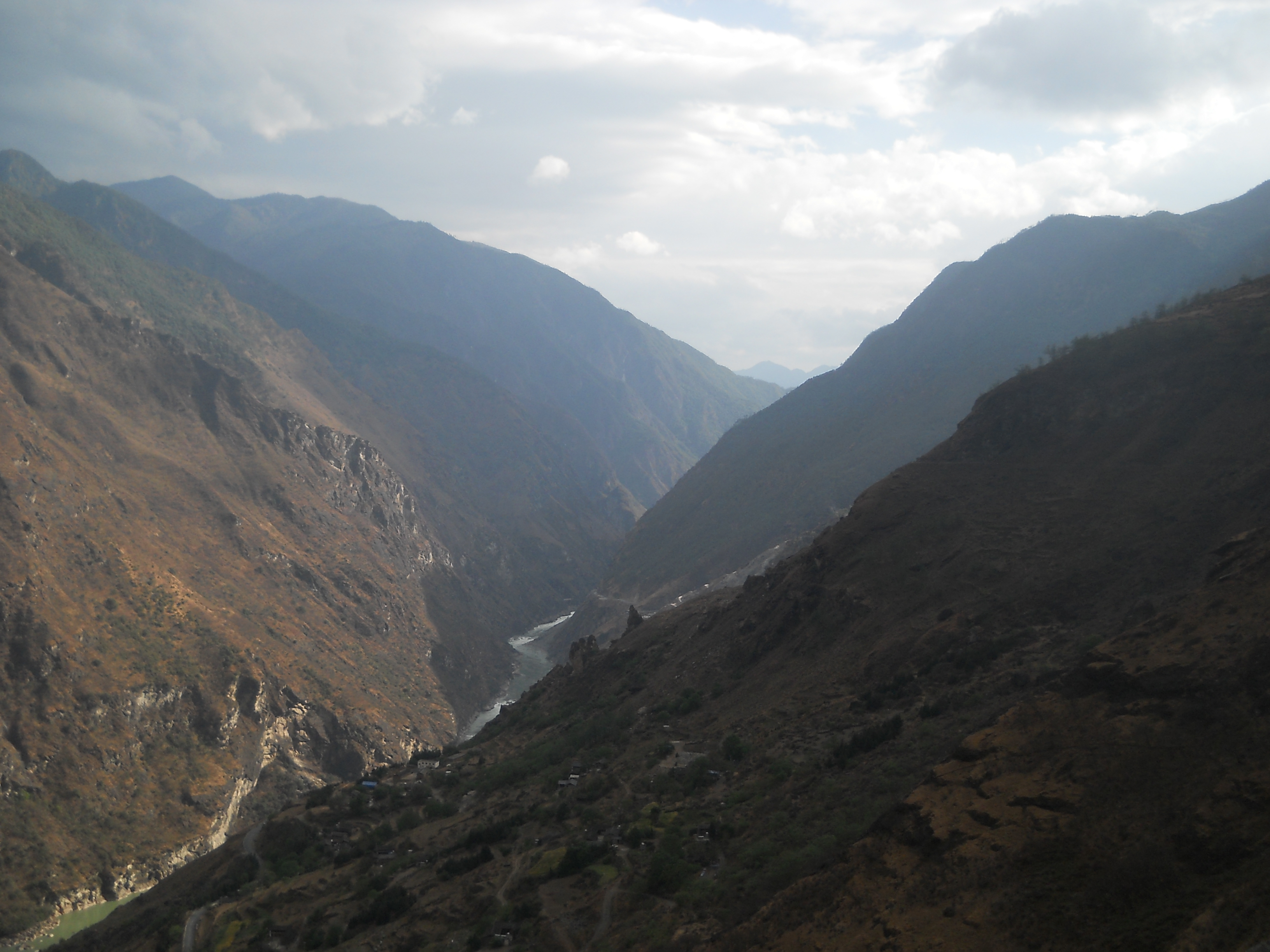 Lijiang is a must-see in Yunnan. It's old town and the mountains view are beautiful and the city is vibrant. If can spend some days there you should go to hike for 2 or 3 days with…the tiger!
Tiger leaping gorge is a canyon at 60 km from Lijiang. The bus can take you directly to place where you can go down in the gorge but, if you chose this option, you're going to miss a very nice hike along the length of the gorge with mountains over 6000m high on your left and on your right! (And you will enjoy more the bus and the paved road back home after the 2 days hike).
The hiking path is well-maintained and marked and is used by the Naxi as part of everyday life so it's a good hike to do even if you're a solo traveler (and I'm sure you're going met nice fellow hikers on your path). There's many guesthouses on the way and locals providing food and water supplies (and also marijuana if you like!). You can do the hike and the descent to the gorge in 2 days but if you're not in a hurry, and the weather is fine, you can definitely take it slow and enjoy the view. The power of the water in the gorge will wait for you and you'll be able to spend more time sitting on your rock completely captured by the unstoppable force of nature.
Dong Huan Xian, Xianggelila Shi, Diqing Zangzuzizhizhou, Yunnan Sheng, China