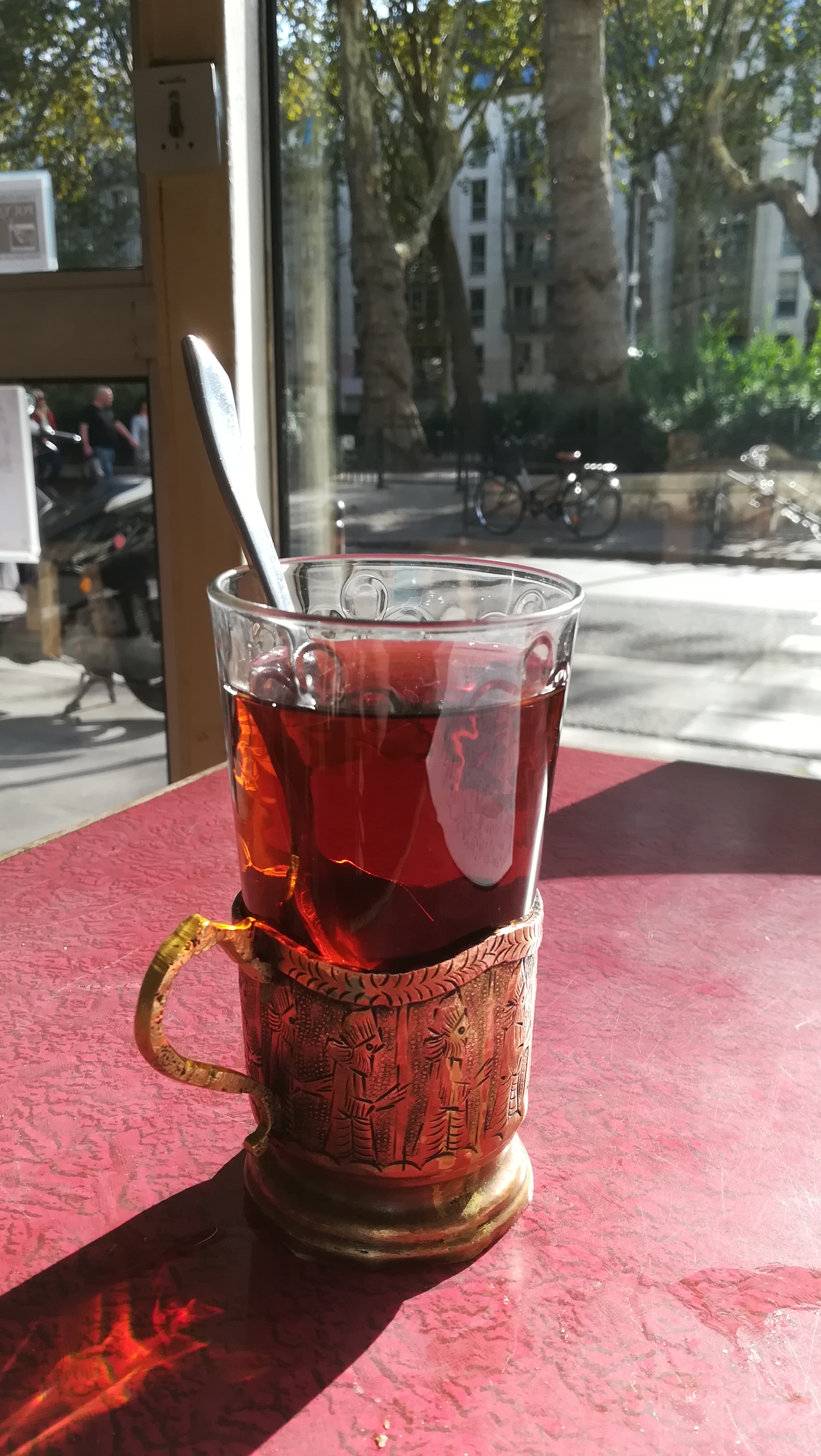 If you're in Paris, you've already had enough macarons, pain au chocolat and Angelina's hot chocolate and your looking for something less parisian, more warm and welcoming, you should make a stop for a tea at the centre culturel Pouya.
It's an Iranian cultural centre where you can drink and eat iranian food, listen to traditional music and enjoy the feeling of entering in another dimension while walking on the canal Saint Martin.
It's definitely the perfect spot to stop by, especially in a cold rainy afternoon in Paris.
Centre Culturel Pouya, Quai de Jemmapes, Paris, France