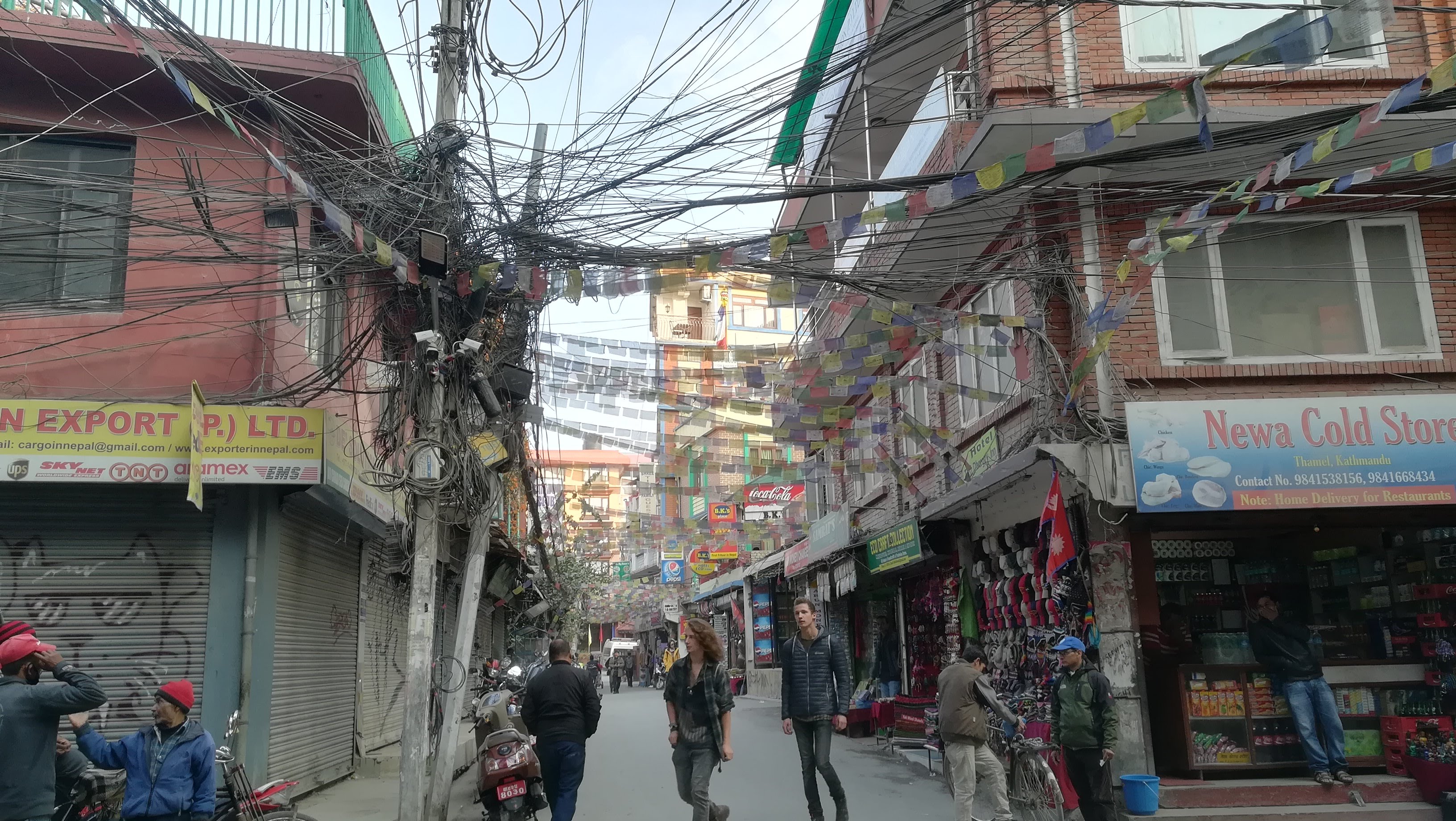 Thamel is the very touristy heart of Kathmandu. Hundreds, thousands of souvenirs shops, hotels, restaurants, travel agencies and sports shops.
You can think that Thamel has no souls, that it's just about tourism businesses, scams, people trying to sell to you weeds or flutes or fake north face jackets and followers (i.e. the improvised guides that literally follows you anywhere you go). You may think that the only reason to take a  walk there, is because it's cars and motorbikes-free.
Well, you're wrong, for at least 2 reasons.
First, because the very nepalese soul of Kathmandu with all its crazy chaos, amazing culture, beautifuls smiles and pollution, overcome the Thamel borders! The Kathmandu vibes resonate in Thamel as well.
Second, because it has an hiking soul. Most of the people visiting Nepal are going to hike and it's well known that, on the mountain paths, everybody is kind, polite and sociable. Sharing pain helps creating bonds! This same community spirit is very present in Thamel. Plus, if you stay for 1 months or so, you'll probably going to bump into some of the fellows hikers met on the Annapurna or on the EBC or in Pokhara. So, even if Kathmandu is far from being calm and peaceful and Thamel far from being authentic, at some point, you'll feel at home!