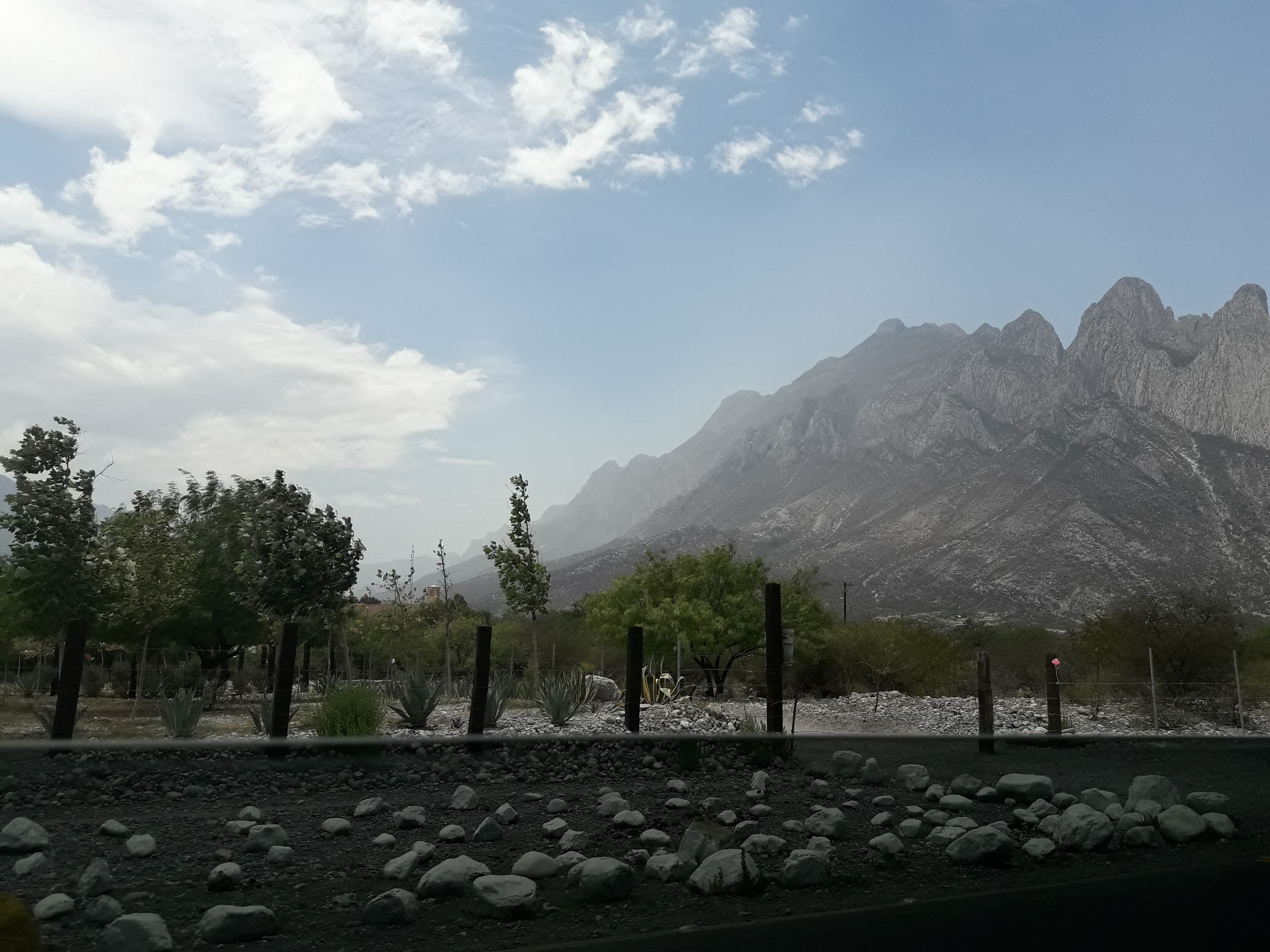 When I asked other extraterrestrials that have visited planet Earth for recommendations on where to go, they insisted on visiting Mexico. Everyone said Mexicans were so funny and they had incredibly good food. So then I came to Mexico and as soon as I got received by people that didn´t actually had sombreros or were not riding a horse, but still, they were quite awesome with me and all foreigners I knew, I taught, this is my place to be!
So I decided to come to the third biggest city in the country named Monterrey. It´s really nice because it is all surrounded by mountains and I love the feeling on how little you feel when you´re standing in front of a huge mountain and you can actually realize how minuscule you are in this entire Universe. This exact feeling is what made me start traveling more and more every time.
Another reason I decided on staying here is the weather. In my planet, we are from 45-55 degree Celsius, so for Humans, that´s really hot, almost unbearable. In Monterrey weather is always hot, 35 degrees will be the minimum in a regular summer day, so quite fresh for me, but if you are a regular Human coming from a cold 20-degree weather country, you´ll be hot! So come prepared with shorts, tank tops, sunscreen, etc.
The final reason I stayed here is there´s much to do in this place, so I will share with you a small guide on what you can do in Monterrey in a few days.
What to do in Monterrey, Mexico
There are many things to do in this city, you can either go for a relaxing cold frappuccino, a cold beer or go shopping in one of the many malls the city has to offer. Notice all of my suggestions have to do with getting a refreshment (even the mall with the AC) as I´m assuming you are not as used to hot weather as I am.
If you already are or not used to the intense Sun, you'll anyway have to try the Michelada beer. Mexicans mix beer with spicy species and lemon and it tastes great!
Museums in Monterrey
Get to know the museums in the city, if you are an Art person, you can go to MARCO or if you are a history lover you can visit 3 Museos (3 Museums). These museums cover history in different ways:
-Museo de Historia Mexicana (Mexican History Museum): This museum has exhibitions about the whole country´s history, including the civilizations from Center and Southern Mexico like the Aztecs or Mayas.
-MUNE Museo del Noreste (Northeast Museum): The collections in this museums are specifically about 3 states in the Northeastern part of the country: Coahuila, Nuevo Leon (where Monterrey is located) and Tamaulipas.
-Museo del Palacio (Palace Museum): Not only a local history museum but also here´s where the Governor´s office is currently located.
Paseo Santa Lucia & Fundidora Park
There is a long and cultural walk downtown just after any of the previously mentioned museums. You can walk from Museo de Historial Nacional all through Paseo Santa Lucia. Do it by sunset so you can watch some stunning views with the mix of the sky colors.
There are many places during the walk where you can buy an ice cream or a soda and sit for a while to enjoy the weird tranquility to perceive in this busy city.
Camping in Monterrey
Monterrey is also known as the City of mountains and another recommendation on things to do in Monterrey is going camping. There´s a lot of mountains everywhere, just turn around and you´ll see a mountain here and there. Actually one of the first things that come to a Mexican mind when you ask them about Monterrey is El Cerro de la Silla (Saddle Hill), which is this mountain in the picture.
You can go camping, hiking, and rappelling to many places around the city. My last experience which I will totally suggest for anyone (considering age or condition)  is called Guitarritas (Little guitars in Spanish). It is located in La Huasteca, a group of mountains any Human or Alien will appreciate contemplating.
There is a flat surface as well that you can arrive with a van or truck and the view is quite amazing. It is called Guitarritas because the acoustic in the place is really good.
You can camp for a night and then the next morning go exploring or walk around, just be careful as Earth´s plant can be a little bit aggressive here, they have thorns and if you touch them or step on them by accident, it will hurt a lot.
The cool thing about the mountains is that there´s a lot of wind and that keeps everything fresh. Remember I told you at the beginning of the post it´s a really hot city? Well when you camp, I recommend taking a light jacket or a light blanket because nights will be kinda cold. But then, imagine waking up to see something like this:
And as mountains are so high you are not gonna be bothered by the sun until around 11 am 😀
What to eat in Monterrey
After your excursion to Guitarritas you can go for an Elote (corn) and a coke. After my investigations, I have discovered Mexican Humans drink a lot of coke and that they enjoy having a big bottle that says Coca-Cola or Pepsi in front of them while they are eating altogether. Humans are so weird sometimes…
Then the best part of Mexican cuisine: Tacos!!
Don´t take me wrong, I love Human history, Humanity and Earth stunning places but, I really think I came to this planet for tacos and pizza (will talk about that on my Italian posts). I think this is what Humans call love at first sight, I mean, check this out:
Still gasping in love in here!
There are many more things to do in Monterrey but if you have a free weekend this will be my recommendations 🙂
If you have any doubts or need more suggestions, don´t hesitate to write on the comments or follow me on Instagram, I´m a helpful Alien, you´ll see 😉