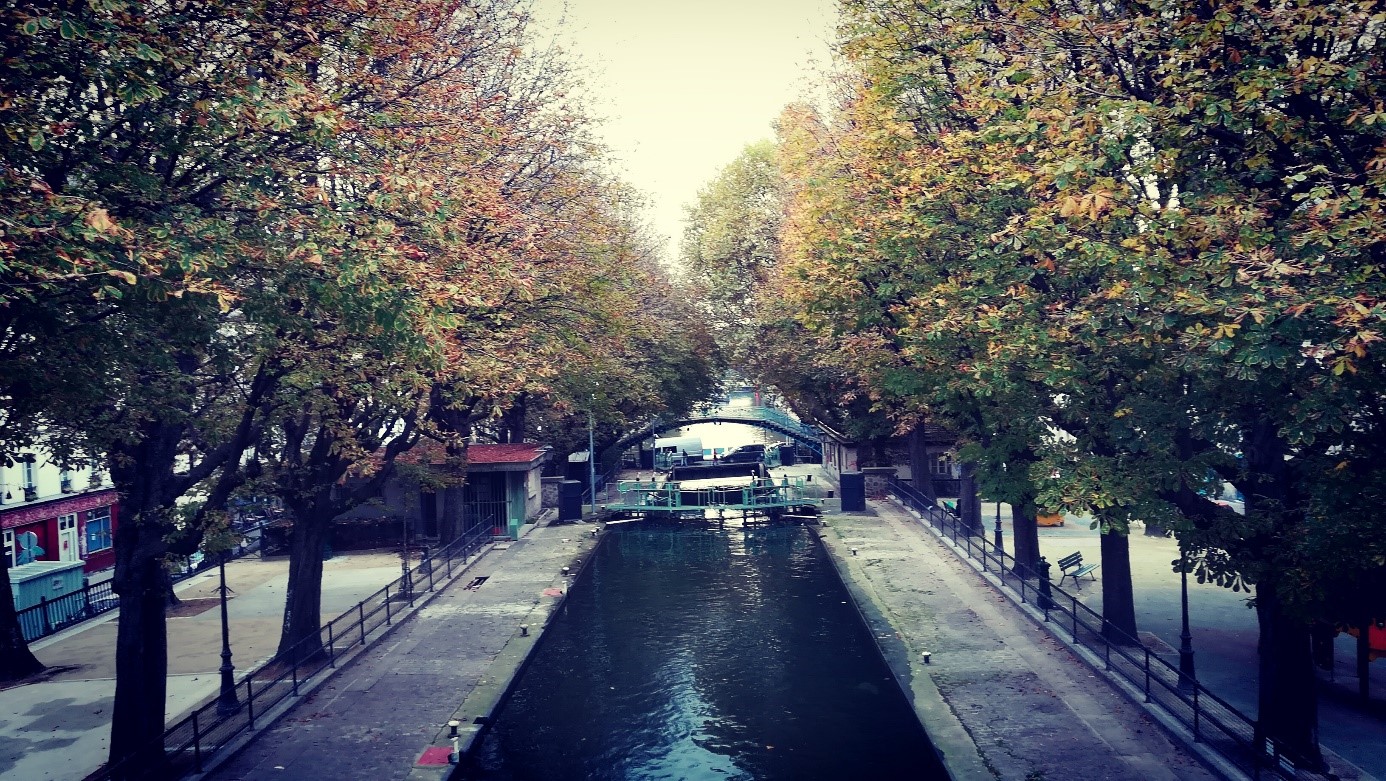 The Canal St Martin is not one of the main touristic attractions in Paris. Maybe you've been there on your second visit of the Ville Lumiere or, you passed by very quickly the last day of your 1 week stay. Well, you should skip the visit of the Eiffel Tower (just a quick view from Trocadero esplanade is sufficient and highly recommended now as prices to go up just doubled) and come to spend a day in the 10th arrondissement. It's here where you can experience a very Parisian day. Take off the camera from your neck, do not wear the béret you just bought, come with me and turn yourself into a "bobo".
"Bobo" means bourgeois-bohèmien and I think we could translate it as radical chic gyspy. The best way to understand what does it mean is to put yourself in his shoes.
We can start the day with a café, or a brunch if it's the weekend, "chez Prune". We're going to sit side by side, watching the Canal and talking (without looking at each other) about the last contemporary art exhibition at Louis Vuitton Fondation.
After a walk along the Canal, enjoying the street art and the openings of the canal locks to allow boats to pass, we can have lunch in one of the restaurants in rue de Lancry. There's too many choices but no stress: it's impossible to find a bad restaurant!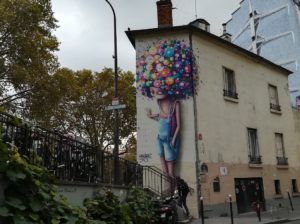 The afternoon is…shopping time! Chic boutiques in rue Beaurepaire, for the bourgeois side, and flea market for the bohemian one. In the summer, if the weather is not so bad, we can also buy cheese and wine to enjoy a pic nic for dinner along the Canal (very boehme). If it's too cold to be outside, a nice Cambodian restaurant (Le petit Cambodge) or an excellent italian restaurant (Alba) are waiting for us not far from the Canal.
If you still have energy after dinner, we can go dance the night away at the "pont Ephemere"!
Such a day in the footstep of a bobo is a excellent start to better know and experience Parisian lifestyle. You are free now to go to Louvre and say hi to Mona Lisa!
Passerelle Bichat, 75010 Paris, France