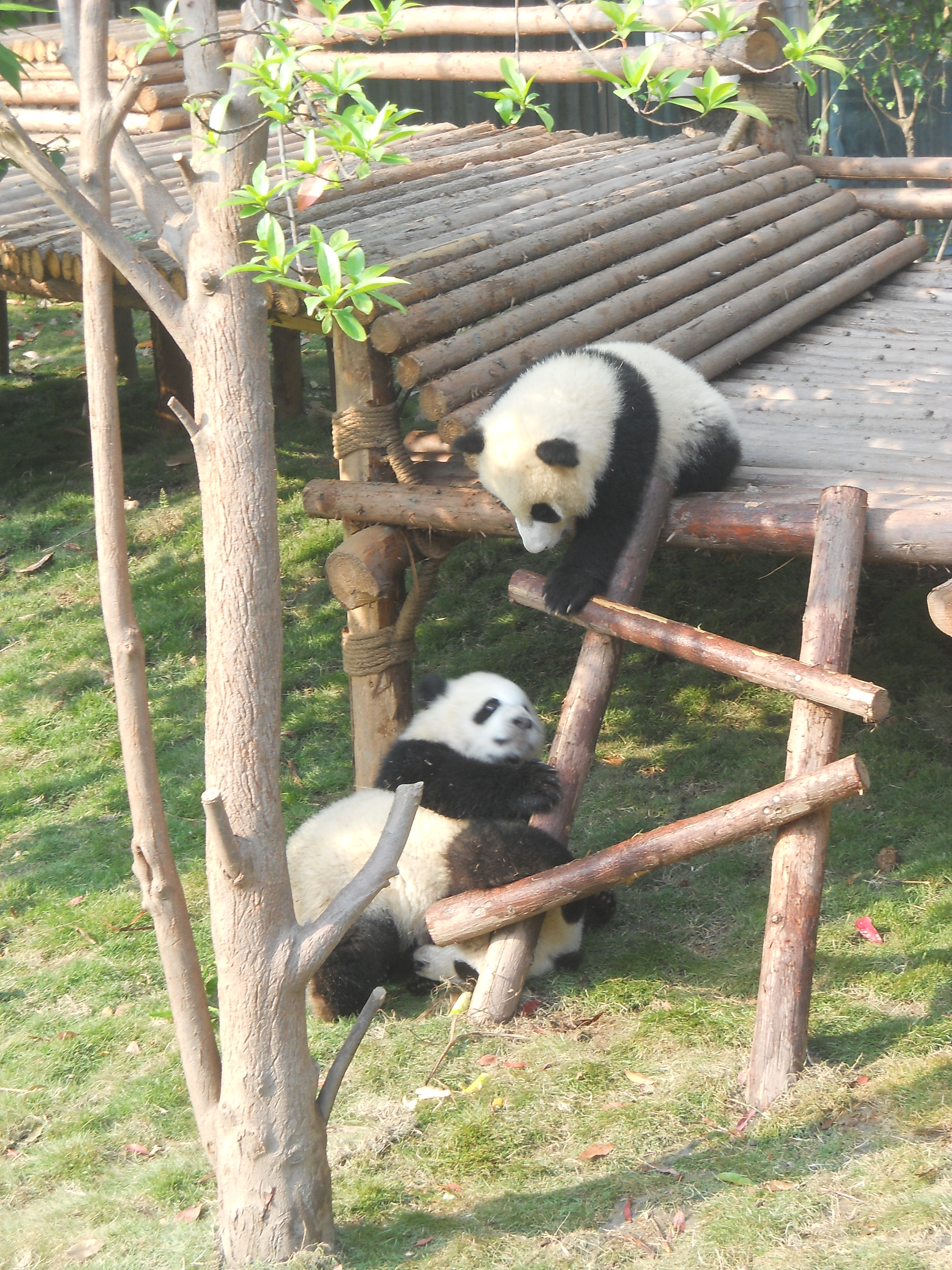 Chengdu is the city of Spicy food and Pandas.
It's a nice city with good vibes and excellent food if…you like it spicy!! Very spicy!!!!! Forget Mexican, Indian, Jamaican or Calabrese food…the real spicy town is Chengdu! Street food is everywhere and it's almost impossible to find something not spicy at all. Maybe you can try at Starbucks but you're going to pay your muffin as 3 chinese meals…
The main reason that lead people to Chengdu is Pandas! You can find these beautiful and very funny black-and-white bears at the Chengdu Research Base of Giant Panda Breeding. I think that everybody likes Panda simply because they act like humans eating bamboo all day long, sleeping and playing! They seem happy in the center but their sad story is very present in the air. Don't think you're going to see wild pandas finally safe and free in their natural environment, you're going to visit a giant zoo for these giant funny animals. I don't feel like they're really saving them, I don't think a breeding facility is the mean to save them. They have green space and free bamboo but they also have cages… Their environment has already been destroyed by human activities and I'm not sure that a research and breeding center could reverse this. Thanks to centers like this we can still go to see Pandas in zoos all around the world but I would really like to ask to Panda what it thinks about its situation…I hope it just going to be happy for the infinite amount of free bamboo!!!
Cheng Du Lian He Chan Quan Jiao Yi Suo ( Jin Yue Xi Lu ), Wuhou Qu, Chengdu Shi, Sichuan Sheng, China